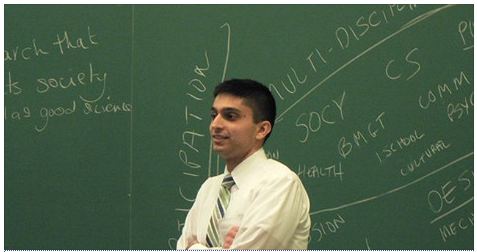 By K5KVN,

NEWINGSTEAD, Vt. — Results of a worldwide study have confirmed what many ham radio operators have suspected all along: people who purposefully interfere with other transmissions are psychopaths.
small__6077461074The study, conducted over the course of one week by the National Radio Retransmission Legion (NRRL), was released yesterday. "It became immediately clear what kind of people we were dealing with. One week was all we needed to determine that people who QRM are just terrible, nasty trolls," said Bruno Harlingturn, NRRL Deputy of Scientific Studies.
The research sought to determine exactly why people engage in malicious interference. QRMers were identified by NRRL interns, who used "inexpensive direction finding equipment" to pinpoint the location of the interference. Many were found on 14.313 MHz in the United States. The interns then sent written surveys to those identified as the source of the interference.
When asked why they QRM, respondents said, in part:
– "I'm actually making it more fun for the hams, by making it more challenging to hear the rare DX through my whistling."
– "The longer I press on my J38 key, the more pleasure I receive."
– "I enjoy the audio characteristics of belching, particularly when 20 meters goes long late in the day."
– "The more beautiful the SSB signal is, the more satisfying it is to corrupt."
Researchers say these answers point to narcissism (egotism and self-obsession), psychopathy (the lack of remorse and empathy) and sadism (pleasure in the suffering of others).
"Let's not mince words here. These fools are certifiable nutcases," said Harlingturn. He said the study was so successful, the NRRL plans to replicate the methodology on a future study. "I think we can soon determine why so many hams use phonetics on two meter repeaters," Harlingturn said.