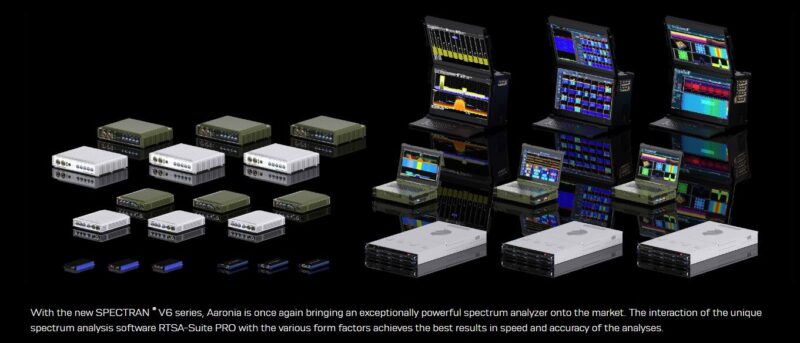 Ultra-wideband real-time spectrum analyzer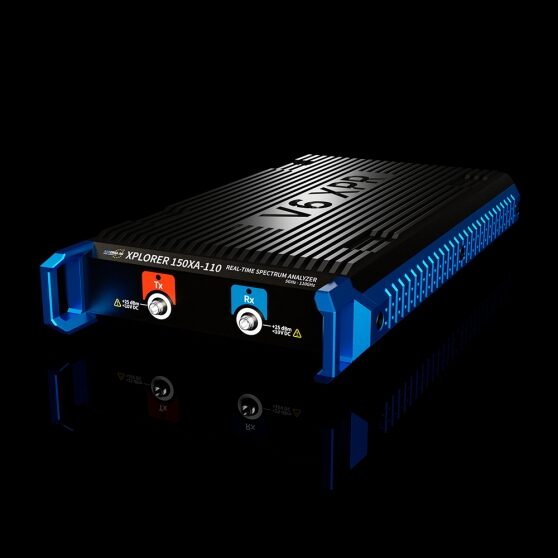 Aaronia presents the SPECTRAN® V6 XPLORER, the first USB spectrum analyzer for microwave applications > 100GHz. It is designed to provide a cost-effective development and validation platform for all millimeter wave applications, including those with the shortest signal transmissions. Despite its compact size and light weight, its scanning speed is virtually unmatched.
Perfect for any RF problem
With this spectrum analyzer platform you can tackle almost any challenge in the microwave range. Whether spectrum monitoring, setting up radio links, testing vehicle distance control systems or any radar device – the SPECTRAN® V6 XPLOR is the ideal spectrum analyzer for reliable measurements on a limited budget.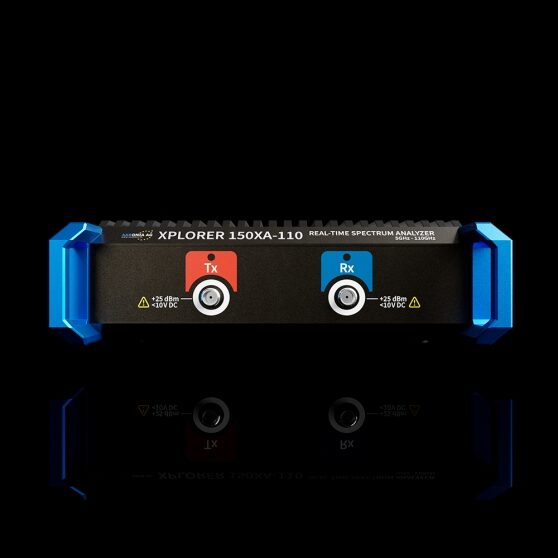 Compact and light
The V6 XPLORER is ideal for measurements both in the field and in the laboratory. The included analysis software RTSA-Suite PRO transforms the V6 XPLORER into a fully-fledged benchtop spectrum analyzer. The V6 XPLORER offers a solution for almost every application.
Made in Germany
The SPECTRAN® V6 XPLORER spectrum analyzer is developed and assembled in Germany, which guarantees the highest quality standards.
Frequency range 9kHz – 110GHz
Rx 1 Rx
Tx 1 Tx
Rx RTBW 60MHz
Tx RTBW 60MHz
ADC 16 bits (2 GSPS)
Sweep 500/3000GHz/s
design USB desktop
Price: €69,980.00